Main content starts here, tab to start navigating
Fumihiro "FOO" Kanegae
Foo is a Fukuoka native at his very best, formerly the Ramen Master at Ippudo with a broad repertoire of skills honed in Japan's Fukuoka prefecture, Shanghai, Paris and New York.
Kanegae also studied bread-making in France, under Houlliot Andre, the third apprentice of the world-famous professor of baking, Raymon Calvel. This foundation has given him added insight into working with flour, especially for the noodle-making process.
At Ippudo, Kanegae crafted over 600 types of ramen varieties, a vast majority bearing traditional Japanese flavor profiles, but he is taking a different approach at Karazishi Botan, as the menu reflects not only influences of Japanese cuisine but also that of his own inimitable style influenced by New York's culture.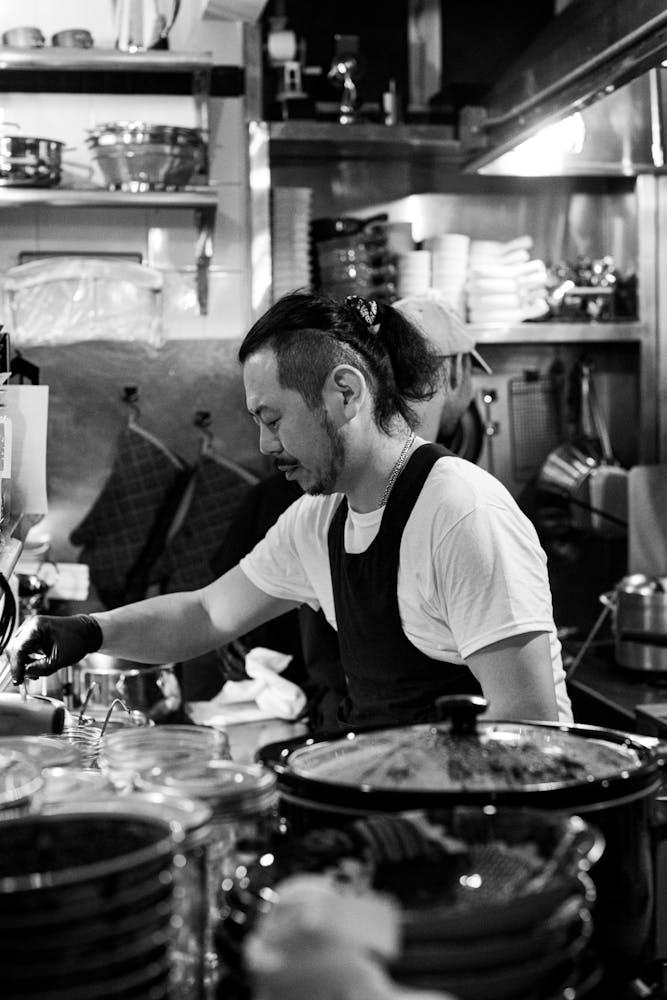 photo by Dan Ichimoto